GO FURTHER WITH GENOMIC DATA
As the volume of genomic data grows, healthcare stakeholders – from drug manufacturers to policymakers – are seeking efficient ways to conduct genomic research with a vision of scaled, reusable genomic and clinical databases to accelerate scientific discovery and improve patient outcomes, all while preserving patient privacy.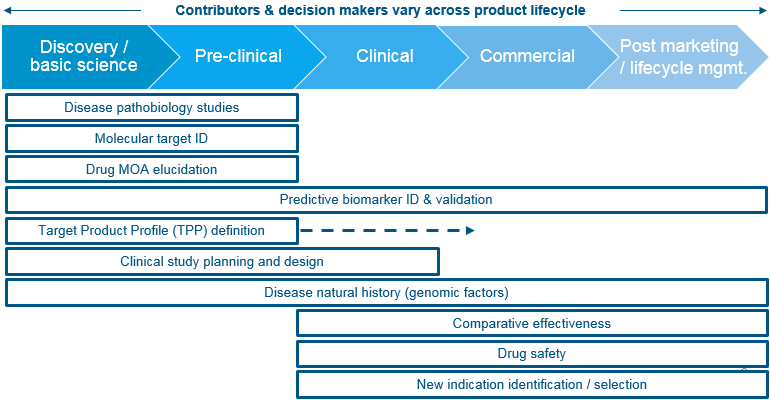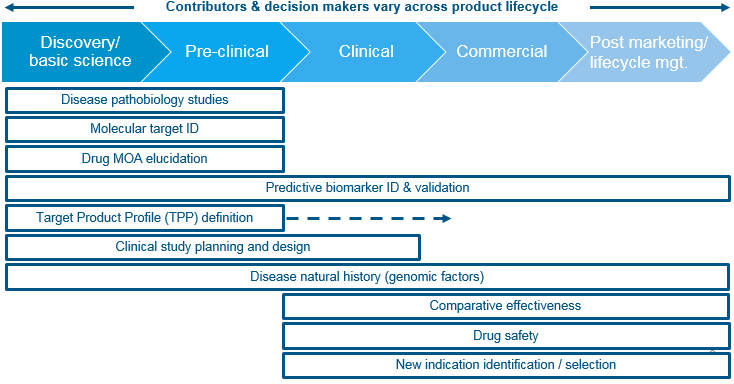 However, working with linked genomic and clinical data presents significant challenges:
Domain expertise is essential to managing the inherent size and complexity of such datasets
Purpose-built technology is still in its nascent stages
A new type of advanced analytics and data science is necessary to ingest and draw insights from a myriad of covariates
Patient privacy must be preserved
Human data science advances genomic research
IQVIA is committed to advancing human health globally through human data science – integrating data science and technology with human science expertise to drive new discoveries and insights from increasingly large and complex datasets.
As the leading human data science company, IQVIA is uniquely positioned to address the current challenges in genomic research and enable new thinking and new solutions.
Powered by the IQVIA CORE™, IQVIA has created a first-of-its-kind platform – E360™ Genomics- to enable linkage of non-identified genomic data with non-identified clinical data, at scale. E360™ Genomics can manage the size and complexity of genomic datasets and draw insights from a myriad of covariates – all while protecting privacy.
Researchers can now benefit from immediate access to data, data science and analytics at scale to complete research in a manner that allows for reuse, lower costs, faster results and the preservation of patient privacy.
The result is accelerated genomic research, and a faster, more flexible, and less expensive approach for scientific enquiry into human biology, drug discovery and drug development.
To learn more about E360™ Genomics, please click the button below. One of our genomic data experts will contact you.
---
Keep reading:
Genomics England Press Release